The lake Sebu with the fishermen's net.
Lake Sebu
is the summer Capital of the South and the largest town of the province South Cotabato... Its inhabitants are consist of the T'boli(native people of the land), Ilonggo and Bisaya(Filipino tribes who came from Visayas). Its primary source of earning are the Tilapia(a breed of a fish). It has numbers of resorts and rich in natural resources. It's primary scenic spot is the Lake. It's the place where my Grand parents at my father's and my mother's sister (auntie's husband is the a son of the owner of one resort there. the Estares Resort) live. So every summer vacation we(my family) go visit them.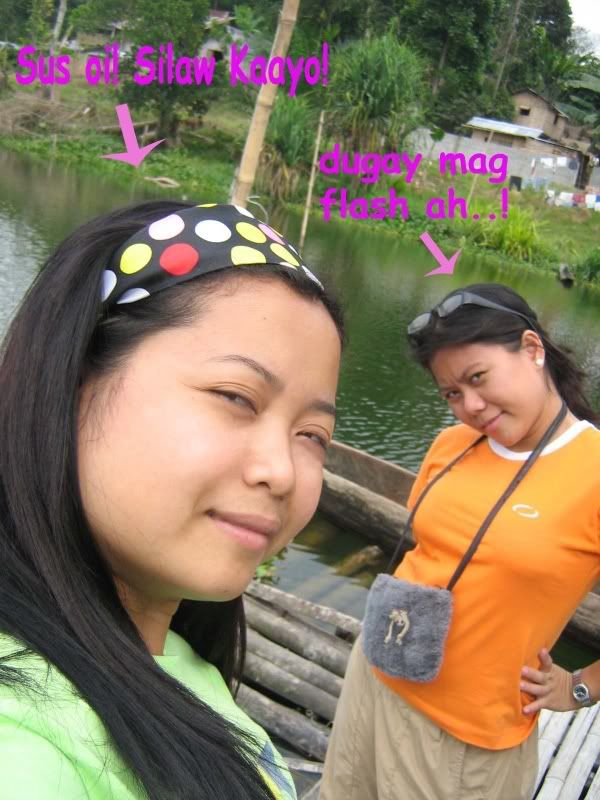 It's my aunt(in front)and i(behind her) on the floating house on the lake.At my back is the
bangka
(an ilonggo term for a small boat w/c is made of wood... It is used by the fishermen as a means of transportation while fishing) w/c we used as a means in order to reach the floating house.
Eating on the Lake..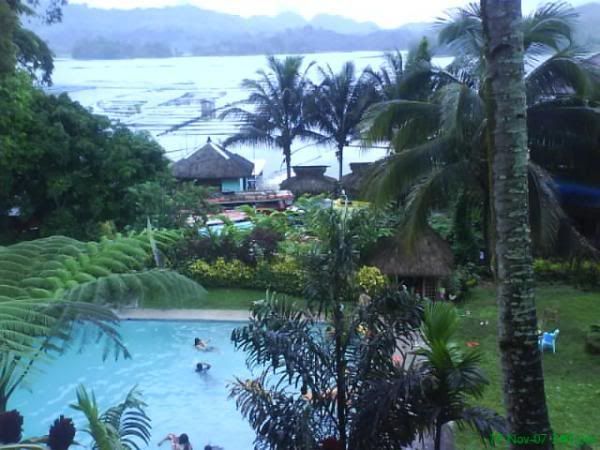 This pic is taken from Artacho Lake Resort... I got this from a friend...
It's cold in there. You'll really chill(if you are not used to a cold temperature) when you get to sleep at night. The place is really the place for vacation an aplace for peaceful living. If you love nature like me you should see the place and you will say that I am right! I just hope the people there would take good care of the gift that has given by God to them...
The other pictures i have taken from the place will be uploaded next time... so you'll get to grasp how beautiful really the place is.